Voice to the voiceless: understanding disclosure and help-seeking in Black and Asian survivors of sexual violence. 
Category
|

information-exchange
Agency:

University of Westminster

Area:

national

Contact:

Stacey Jennings

Email:
Voice to the voiceless: understanding disclosure and help-seeking in Black and Asian survivors of sexual violence. 
By Stacey Jennings, Research Associate in Psychology, University of Westminster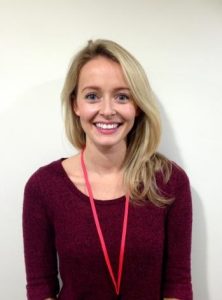 It has been long established that prevalence data on sexual violence experiences amongst men suffers from underreporting, both in the UK and internationally. Likewise, evidence suggests men face gendered barriers that hinder disclosure and help seeking from relevant support services and police, including societal expectations and narratives around masculinity and appropriate behaviours.  However, very little is known about the specific experiences and needs of male survivors from minoritized ethnicities, who may have unique barriers and enablers to support to contend with.  There is an urgent need for studies focused on male ethnic minority experiences to explore how overlapping and intersectional aspects of identity (e.g., cultural, religious, gender) influence disclosure and help seeking, to inform guidelines and the development of appropriate targeted support.
Our research team at University of Westminster aims to give a 'voice to the voiceless' and address this crucial gap by exploring the sexual violence experiences of Black and Asian adult men, the largest ethnic minority groups in the UK. Our study aims to include men from all over the UK to ensure we hear as many underrepresented voices as possible. We want to better understand their lived experiences and factors that shaped their experiences of sexual trauma, disclosure, help-seeking, and access to health and social care, as well as criminal justice services. We also want to hear which components of help Black and Asian male survivors most value, as well as areas survivors feel may be lacking from current support. 
Taking part will involve a private, one to one interview with survivors about their experiences, either in person or online (according to individual preference). All participants will be offered a £20 voucher for their time. Any male survivor over the age of 16 who identifies as Black (Black African, Black Caribbean, Other Black) or Asian (Bangladeshi, Pakistani, Indian, Chinese, and Other Asian) is eligible to take part. To hear more about the study, either as a participant or an interested support organisation, please get in touch with researcher Stacey Jennings at s.jennings@westminster.ac.uk. All enquiries will be treated as strictly confidential. 
Thank you in advance for your support with this important research to ensure ethnic minority voices are heard and represented within this space!
Stacey Jennings1
Research Associate
Stacey would like to acknowledge British Academy as the study funders, as well as the study team members Dr Kennath Widanaralalagedon1, Dr Jay-Marie Mackenzie1, and Professor Jill Dando1.
1School of Social Sciences, University of Westminster