Our journey with the Male Quality Standards
Category
|

information-exchange
Agency:

LimeCulture

Area:

national

Contact:

Sam

Email: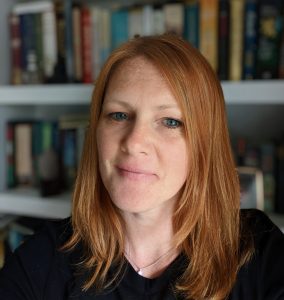 by Sam Whyte, Director (Sexual Violence and Education), LimeCulture
It's been an honour and privilege for LimeCulture to be involved with the Male Quality Standards from their very inception. From that first consultation back in 2016, both the powerful testimonies from male survivors who shared with us their experiences of accessing support, and the reflections from the services that support males, underpin and inform every indicator within the Male Quality Standards.
The formal launch of the Quality Standards in January 2018 took place in the House of Lords It was a truly pivotal moment for male survivors and those who have advocated so strongly for their support needs. The launch provided an important platform to set out the expectation of what it means to provide high quality support for male survivors. This was met with clear recognition of the need to ensure support services are available for males, and that those services can appropriately meet their needs, which can be quite different to those of female survivors.
We were delighted to be asked by the Male Survivors Partnership to create an Independent Accreditation Programme for the Male Quality Standards, which opened in 2018 to its first waves of services, many of whom continue to hold the Quality Mark to this day. Since we launched the Programme, we have been privileged to work alongside many providers to carefully consider how they are supporting males to access their services, and identify where they can do things differently or take additional steps to ensure the support they provide is tailored, trauma-informed, and responsive to the specific needs of males.
Embarking on a journey towards accreditation can feel daunting at first – we pride ourselves on having created a robust process! But at the heart of it, what we're asking from services is to tell us their story, and through doing that, to demonstrate all the different aspects of the support they provide for males.
This includes showing us how they ensure their service is known and accessible, how they meet their clients' needs, how they encourage male survivors to find their voice and feedback about the support they have received, and how their teams are supported to continuously develop their own skills and knowledge, and undertake their roles safely and appropriately.
"The process of becoming accredited helped us to improve what we were already doing to support male clients. To gain the accreditation, and be able to advertise that we have it, is a bonus, particularly when we are reaching out to male clients, to hopefully help instil confidence in them that we are an organisation that they can trust." Axis Counselling
When services send us their first evidence submission, it's fantastic to see how they have already embraced the Quality Standards in the work they already do, and our Accreditation Managers Zoe and Liz work closely with each service to identify where they need to do more, and support them in achieving that.
"We felt very supported throughout. It has increased funding opportunities and ensured that we have maintained high quality and effective services for our clients. It has improved the way we capture our outcome measures and also improves the confidence of our staff." Yellow Door
There is, quite rightly, more than one way in which services can meet the Male Quality Standards, and every service that we accompany through the process demonstrates their own unique approach. But what runs through every conversation had, every piece of evidence submitted, and every indicator reviewed within the Independent Accreditation Programme is our shared commitment to doing our very best for male survivors of sexual violence.
"The process was as thorough as it should be, and the support that was given was excellent. It allowed us to address areas that may have been lacking or needed improving, so that ultimately, we could implement for the benefit of male survivors. It confirms and reassures staff, external agencies, commissioners and most importantly service users that our services to male clients are equitable and of a high standard." RASASC NW
We especially look forward to celebrating with each service when they achieve the Quality Mark for the first time – as an organisation LimeCulture is immensely proud to have been part of each service's journey. While we can't quite believe we're about to embark on our 12th wave of services joining the Independent Accreditation Programme, we are no less excited now in welcoming new providers into the programme than we were on day 1, and can't wait to start!
The next application window for the Independent Accreditation Programme for the Male Quality Standards closes on 4 October 2023. Find out more